Best Place to Find a Mining Job In Perth
Mining Recruitment Agency Perth
We at Red Dirt are the perfect solution for all your recruitment needs – especially in the Resources Industry. Our fully staffed team with mining backgrounds makes us uniquely qualified to provide temporary and permanent labour solutions across all disciplines. We pride ourselves on our personal service and years of experience in the Western Australia mining industry.
When you choose Red Dirt, you can be confident that you're getting the best possible service. Rely on us for a steady, skilled workforce that knows the mining sector inside out.
Looking for a team of experienced personnel for your Perth mining site? With the right philosophy (plus a hefty dose of grit), we've been able to provide top-notch candidates even in difficult times. Our mining and recruitment background provides us with a deep understanding of both clients and candidates, so we know exactly what each needs. We also try to visit every site we work with so that there are no surprises when it comes time for placement. That way, we can make sure everyone is happy – client and candidate alike. We seek exceptional tradespeople, maintenance supervisors, process technicians and managers, lab technicians, trade assistants, labourers, and loaders. We've connected personnel with St Barbara Mines, Nifty Copper, Magellan, and many others in Western Australia. If you're looking for a Specialist Mining Recruitment Agency in Perth, Red Dirt is the place to go for all of your mining recruitment needs!
If you are a competent, hardworking individual looking to enter the Resources Sector, now's the time to give it your best shot. It's no secret that here in Australia – and indeed, around the world – the mining industry is desperately searching for recruits and skilled professionals to help fill various job roles. You could be one of those people, but in what role? Here at Red Dirt, we can help connect the dots and place you in a role that will suit your skills, experience, and background. To give you an example, mining establishments are always on the lookout for:
Of course, these are just a few of the most commonly-sought positions in the mining industry. Mining jobs in Western Australia provide continuous development opportunities, hence why the roles in the resources sector are highly sought after and the recruitment process is typically extensive. We at Red Dirt Personnel Group keep our job listings page regularly updated with the latest positions. Head there now to take a look.
Red Dirt Personnel Group is committed to taking all practicable steps to ensure the safety and health of our workforce and that of others who may be affected by our work activities.
The mining lifestyle appeals to resource workers for many reasons, one of which is the great pay packet that comes with higher-level positions. For some workers, FIFO (fly-in fly-out) work is another big drawcard, as it gives them long periods off between shifts to live life to the fullest. Perth is a great place to start your search if you're interested in pursuing a FIFO job in the mining industry. Register your interest with us, and the recruitment specialists at Red Dirt will help connect you with the ideal FIFO role for your skills and experience.
We get it – finding a job is complicated enough without adding a recruiter into the mix. But what if we told you that it could make your life easier, not harder? At Red Dirt, we give you a shortcut by connecting you with the best mining jobs in Perth. We've been doing this for years, so we know a thing or two about matching candidates with the right roles. And because we're always on the lookout for top talent, we can give you a heads-up about new opportunities as they arise. Mining establishments, we're here for you, too. Take the grunt work out of finding reliable and competent workers by leaving it to us. We'll pre-screen candidates and only put forward the ones we think have potential, saving you time and energy. What are you waiting for? We're the best in the West, and our years of experience prove it. We deliver exceptional outcomes each and every time, but don't just take our word for it.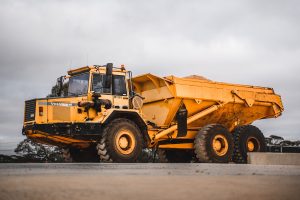 Australia's heartbeat can be found in the rhythm of its mighty mining industry. With a history etched deeply into the
Read More »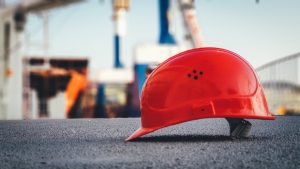 FIFO (Fly-in-fly-out) working hours have unique characteristics that set them apart from the more commonly known 9-5 jobs. The working
Read More »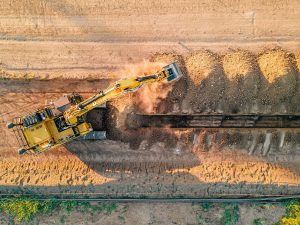 Whether you are contemplating a move into the mining industry or already part of it, you've likely come across the
Read More »
Frequently Asked Questions
Great news! The mining industry offers continuous development opportunities to those who put in the work. You can look forward to a challenging yet enriching career in one of the most essential industries out there. Here are a few things to keep in mind:
Research the sector you're interested in and familiarise yourself with the skills required for various roles. This will help you identify your strengths and what role would suit you best.

Although it can be challenging, don't get discouraged if your first job application is unsuccessful – keep at it and learn from each application.

While mining often implies high salaries, understand that your first few years in the industry may involve long hours and relatively low pay. Be prepared to work your way up the ladder.
If you register with us at Red Dirt, we'll do our best to help you get your foot in the door. We work with some of the biggest names in the business, and we're always looking for skilled workers and talented candidates to add to our books.
Most FIFO jobs in Western Australia and nationally are looking for previous experience. However, there are ways to get your foot in the door if you're starting from scratch. For instance, entry-level mining jobs will only require you to get an HR driver's license; specific junior roles work well with tertiary qualifications in fields like geology, environmental science or engineering.
Contact Us More Information