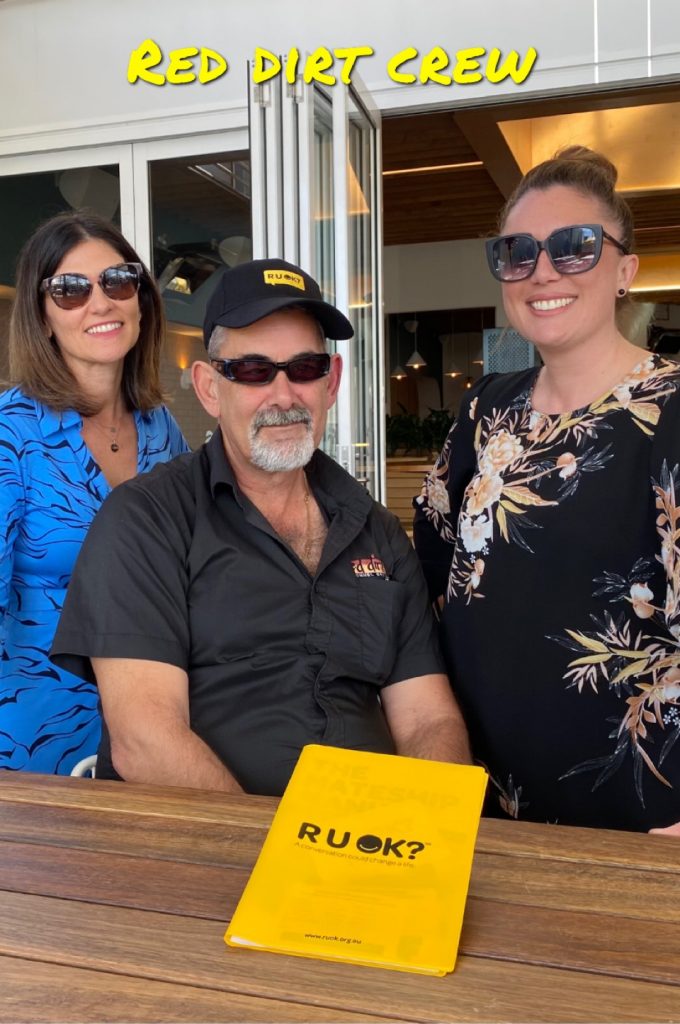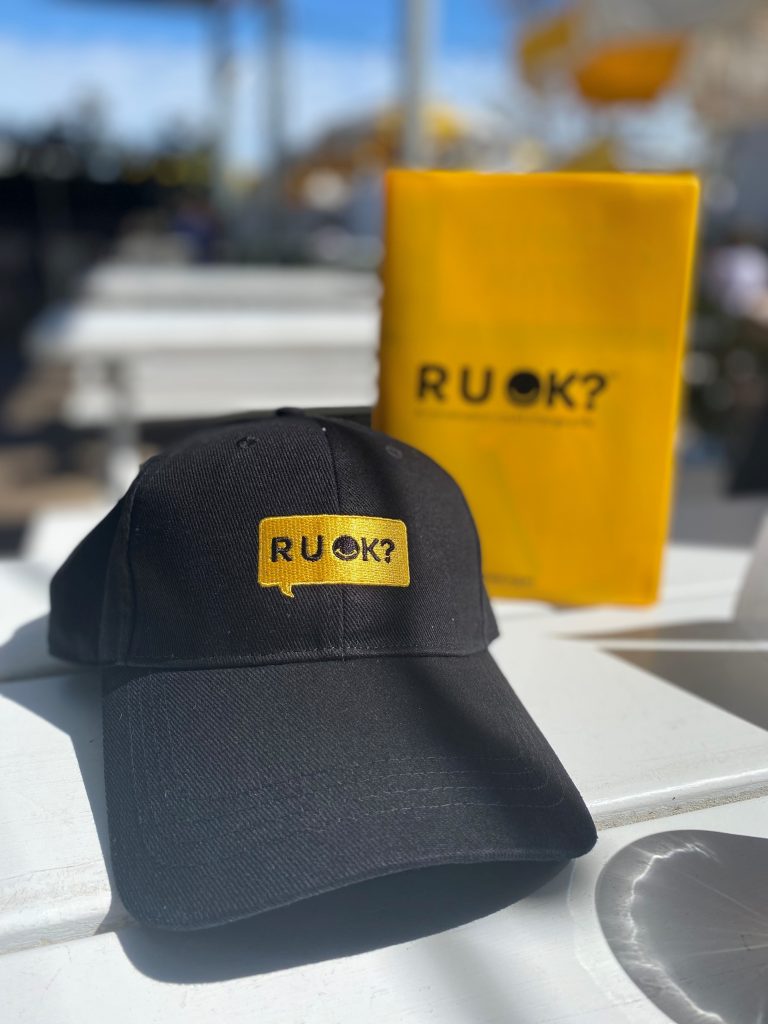 A few of the Red Dirt Crew (Nicole, Dom and Pia) take time out to connect outside of work on R U OK? Day.
September 9, is R U OK Day throughout Australia. It is an opportunity to find out how our friends, family, work colleagues and people who are part of our world are really going.
It is a day that encourages people to create a conversation by asking R U OK? and taking the time to listen to someone who may not be doing so well.
So often we tell ourselves that other people's problems are "none of my business", but the truth is that by not reaching out to someone that may be too afraid to ask for help can result in that person feeling much more isolated.
Could you recognise the signs of someone struggling? Do you know someone that is
Not returning calls
Not turning up to things
Not themselves
These may be a few of the clues that they are not doing so well.
By reaching out, and listening to their story, and having an open mind could encourage them to take action into seeking help.
It is always better to ask than not to ask…..your kindness and caring could be the key to helping a person in need.